How to Apply Hair Pomade for Men?
We'll take a look at how to properly apply pomade with just a few easy steps. A lot of men have problems when they very first start using pomade, and that is that they don't know how to put it in their hair.
A lot of people are used to using hair gel or they just throw it in their hair, it doesn't really matter how you put it in there, but for pomades, there is a special way that you have to apply it to your hair, whether it's a light, medium or heavy product, there is a process that goes into it to how you should put hair pomade in your hair accurately so that you don't hurt your scalp. So, let's start by finding the best pomade, and explain how to apply pomade properly to get the desired hairstyle that you want.
Which Hair Pomade is the Best?
There are so many different products, water-based, orthodox, unorthodox, there's a mixture of those like a hybrid. These may sound confusing, and maybe you don't understand, but you don't worry, you don't need to. Just find a hairstyle product that suits your hair. You can think of buying either oil-based or water-based pomades.
Oil-based ones tend to get a better hold, if you've got thicker hair it's going to grab it. It's really going to help you to place it in, and also it's not going to dry hard. So, if you're someone's going to use sort of a pomade style the next day, you can just work a comb back into it and do it your hair again.
If you're someone that changes up your hair every single day, or if you're doing a lot of exercises and you don't want it to get kind of like sweaty and greasy, then you might want to be thinking about a water-based, and that can just come out in the shower. You can get yourself American Crew Cream Pomade, which spreads like butter through your dry hair. It also allows for volume through the use of that stickiness too by taking your hair and putting it together.
How to Apply Pomade for Men?
After finding the best pomade for your desire, what you're gonna need is a half-round brush that has some teeth, which helps you to get texture and volume in your hair when you're styling it, and pomade. If you got your tools, let's apply pomade to your hair step-by-step.
Step 1: Start With Clean Scalp
Apply pomade on a clean scalp, so after you wash your hair dry with a towel and before applying pomade, don't use any other product in your hair.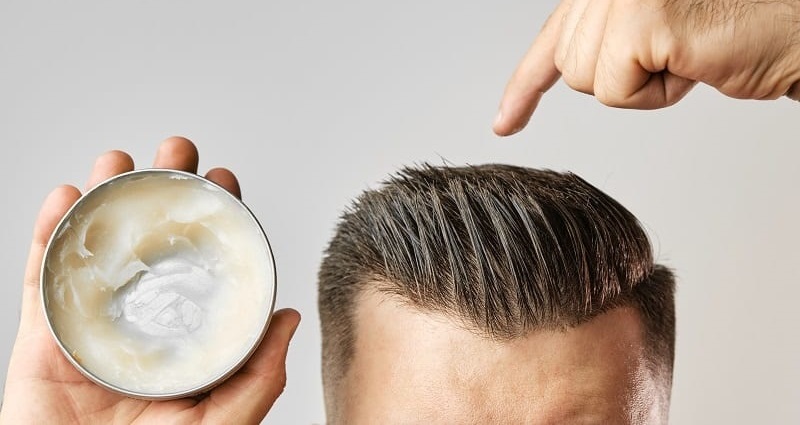 Step 2: Sizing
Make sure you got enough amount of pomade in your hand, heat and spread the product in your hand. If you use too much hair pomade, it'll weigh down your hair and your hair fall down. Make sure the product has disappeared in your hand, which means that you're ready to apply the product to your hair.
Step 3: Work Product Down
After heating and spreading the pomade in your hand, work the product down on your hair. Start from the back, and work the product down.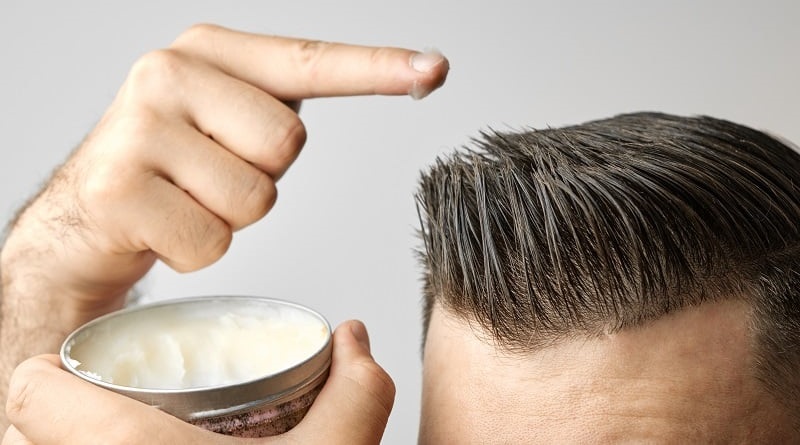 Step 4: Work Product Up
Then, work the product up. Take your hair from the bottom and work it up. Make sure that the product is going in all of your hair, and put it in the direction that you want.
Step 5: Comb
So, in the last part, take your comb and start to give volume until you get the style you want. With the proper tools and products, you can easily do your hair in 5 minutes, and start your day!
Product: American Crew Cream Pomade
Product Link: https://lokimen.com/products/american-crew-cream-pomade-85ml